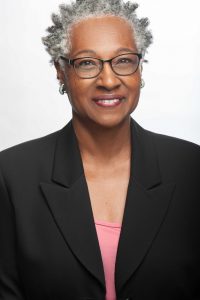 July 24th, 2021 @ 9:00 am Via Conference Call (774) 267-4308
What Happens When Women Say Yes to God
You Never Know How God Will Use You Until You Let Him
God must be Lord of all if He is our Lord at all
I RECEIVED AN AMAZING letter from Christine in Colorado: Ever since I became a Christian in high school, the mark of my faith had always been radical obedience to Christ. I loved the church and everything about it, and I was always striving to follow Jesus beyond the everyday practicalities of faith. I was always certain there had to be more to Christianity than just Bible study, fellowship times, and prayer, and I found true joy in being involved in the lives around me.
In the aftermath of September 11, though, I found myself with new questions, seeking God's true direction. I found myself disillusioned with the church and disenchanted with my faith. I heard you speak on radical obedience at a women's conference, and it was as though my heart was being called back to the roots of radical obedience. As I celebrated my birthday the other week, I really had a chance to reflect on where God has been taking me over the past year. Has it ever been a wild ride! He has torn down all the things I had held so dearly about the church and about Christianity. And in the process, I am finding the Jesus I knew when I first became a Christian—the Jesus of social justice, mercy, and compassion. Jesus did not walk blindly through the earth and not feel the suffering of those around Him. He and the disciples were not tame and safe and nice.
They were not a social club with watered down grace and entry requirements that have nothing to do with the sacred. They did not trade that which was eternal for that which was material. At the same time, God has reawakened a heart of compassion and mercy in me. I am more aware than ever of the needs of others, and I have found great joy in working with social projects and even acts of compassion in everyday life. I see so much brokenness, so much pain in the lives of the women around me, and so often their cries are unheard and their needs go unnoticed as they walk alone through the trials of life. I have really been trying to reach out more to those around me and to draw them closer to the only One who holds the answers to life's questions.
The Life Application Bible offers this insight:
Some people think that worldliness is limited to external behavior—the people we associate with, the places we go, the activities we enjoy. Worldliness is also internal because it begins in the heart and is characterized by three attitudes:
The cravings of the sinful man—preoccupation with gratifying physical desires;

The lust of his eyes—craving and accumulating things, bowing down to the god of materialism; and

Boasting of what he has and does—obsession of one's status or importance…
By contrast, God values self-control, a spirit of generosity, and a commitment to humble service. It is possible to give the impression of avoiding worldly pleasures while still harboring worldly attitudes in your heart.
It all started way back in paradise with our fruit-loving friend, Eve. She had God's best and traded it all because Satan convinced her that worldly good was more appealing and worth the swap: "When the woman saw that the fruit of the tree was good for food
[physical need: the cravings of sinful man] and pleasing to the eye [psychological need: lust of the eyes], and also desirable for gaining wisdom [emotional need: boasting of what he has and does], she took some and ate it [sin separated man from God's best]" (Genesis 3:6).
Well, take heart! This story doesn't end in Genesis 3. Jesus came, and everything changed. He faced temptation just like Eve: "Then Jesus was led by the Spirit into the desert to be tempted by the devil" (Matthew 4:1). And He was tempted in the same three ways that Eve was tempted, only Jesus' temptations were magnified a hundredfold. Eve was in a lush garden with delicious food, an incredible companion, and all the comforts of paradise. Jesus had been in a desert for 40 days where He went without food, companionship, or comfort of any sort. Satan tempted Him with food that was outside of God's plan for someone who was fasting (physical need: the cravings of sinful man), an opportunity to prove Himself (emotional need: boasting of what he has and does), and the riches of the world (psychological need: lust of the eyes).
Jesus withstood the temptations because instead of taking His eyes off of God, He intentionally focused on God and refuted each of Satan's temptations by quoting God's Word. Satan has no new tricks up his sleeve. He still has nothing better to tempt us with than worldly things. Physical, emotional, and psychological pleasures that fall outside the will of God are still what Satan is using to pull the hearts of God's people away.
First Book Review
On April 10th we discussed our first book, What Happens When Women Say Yes To God, Book by Lysa TerKeurst. If you missed this book review and would like to purchase your copy to read you may do so by shopping at anyone of these stores:
What Happens When Women Say Yes To God, Book by Lysa TerKeurst.  You may purchase a copy of the book to read in paperback, hardcover, audio and CD at the following places:
BETTER WORLD BOOKS - USED
that we will be reading, reviewing and discussing is, You may purchase a copy of the book ahead of time to read in paperback, hardcover, audio and CD at the following places: